A short video on ensuring the future of food in Japan by the Ministry of Agriculture, Forestry and Fisheries. Simple, Effective and Viral.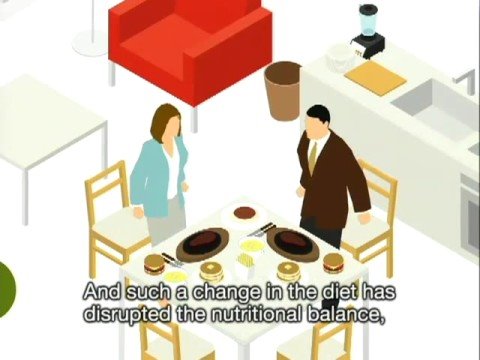 All events, big or small, use resources and have negative impacts on the environment. The planning, preparation and conducting of events tend to consume water, energy and materials, and produce waste and gas emissions. We understand that event organisers and venue managers would like to reduce their impacts on the environment and go green, but they are not sure how to start.
We have teamed up with ECO Singapore to produce the Green Events Guide. This Green Events Guide aims to provide a framework of principles and practical tips on how event and venue managers can start creating greener events by identifying and reducing the various environmental impacts in its process.
If you are organising an event or managing a venue for an event, we hope that you will take the first step in making the event green. The tips in the guide are not exhaustive but the more tips you implement, the greener is your event.
The following key areas are considered for a green event and are discussed in the Green Events Guide:
Venue and Transport
Food and Catering
Energy and Water
Materials and Waste
Download the Green Events Guide (pdf 825 KB).
What is the current status on the recycling of food waste in Singapore? Currently, a local company recycles soya bean waste, spent grains and spent yeast into animal feed. A local food waste treatment plant was also set up last year to turn food waste from food courts, hotels and factories into compost and biogas.
In addition, a local non-profit organisation, Food from the Heart, collects unsold bread and pastries from bakeries and hotels and distributes them to welfare organisations, needy families and individuals (not really considered as recycling but reduces food waste nonetheless).
We are not sure what happens to the unsold, expired or soon-to-be expired food products in supermarkets and retail shops. There are a few possibilities:
Disposed and sent to the incineration plants
Sold at a cheaper price before the expiry date to clear stock
Donated before the expiry date to schools, charitable organisations or anyone who wants them
Recycled (we don't think this is happening now): the food is sent to recycling plants for composting or digestion to produce biogas, and the food packaging (plastics, paper and metal cans) is recycled
From the 2006 waste data for Singapore, the recycling rate for food waste is only 8% and there is more room for improvement. For a start, we can learn from Japan and Korea.
In Korea, campaigns and policies have increased the food recycling rate to 81% in 2004 (Green Korea 2006 report). In Japan, there is a Food Waste Recycling Law that requires businesses and consumers to take responsibility for the reduction of food waste. Some retail stores have also implemented food waste recycling programmes (see article below from Japan for Sustainability).
———-
Convenience Store Chain Establishing a System to Recycle 100% of its Unsold Food
Seven & i Holdings Co., the parent company of the major convenience store chain Seven-Eleven Japan Co., started turning its food waste into animal feed on September 1, 2007, in cooperation with Agri Gaia System Co., a company specializing in food recycling. By the end of July 2007, Seven & i Holdings had already implemented the system of composting food waste from about 1,600 stores, or about 14 percent of all its stores. The company intends to raise this to roughly 2,350, or 20 percent, of its stores by the end of February 2008 (this does not include recycling of oil waste).
The two companies have been working on composting unsold food products collected from approximately 1,000 Seven-Eleven stores in Tokyo's 23 wards since 2003. Seven-Eleven and Ito-Yokado Co., another company of the Seven & i Holdings group, have been selling watermelons and spinach grown using the compost made from the group's waste food products. Under the new system, outdated food products such as packed lunches and delicatessen foods, collected under refrigeration once a day from stores by Seven-Eleven's original waste collecting system, called the "eco distribution system," which was established in 1994, are to be recycled fully by being processed into animal feed.
The waste food products will be sorted at Agri Gaia System's recycling feed mill. Materials suitable for animal feed will be processed, while others will be composted or processed into methane gas to be used as supplementary fuel for the mill. Plastic food trays will be incinerated as an auxiliary fuel. Seven-Eleven intends to sell packed lunches and prepared food containing pork and poultry raised on the feed produced by this new recycling system.
Source credit: Japan for Sustainability. Image attribution: quotlumen.
For more tips on how to reduce, reuse and recycle your waste, visit the Zero Waste Singapore website.