Promoting Green Products in Taiwan
綠色生活資訊網 (GreenLiving Information Platform)
The Environmental Protection Administration (EPA) in Taiwan (行政院環境保護署) has been actively promoting green consumption through its 綠色生活資訊網 or GreenLiving Information Platform. The website focuses on green living and consumption by providing information and resources for consumers, businesses, government agencies and retailers to choose and buy green products, which are certified under the EPA's Green Mark scheme (環保標章制度). More than 700 retailers and 3,000 products have been awarded the Green Mark label.
認標章, 安心購, 綠色消費愛地球 (Recognise the label, Buy with peace of mind, Consume green and love Earth)
The EPA recently launched a promotional video to increase awareness on the Green Mark label. The video (watch below) is titled '認標章, 安心購, 綠色消費愛地球', which means 'Recognise the label, Buy with peace of mind, Consume green and love Earth'.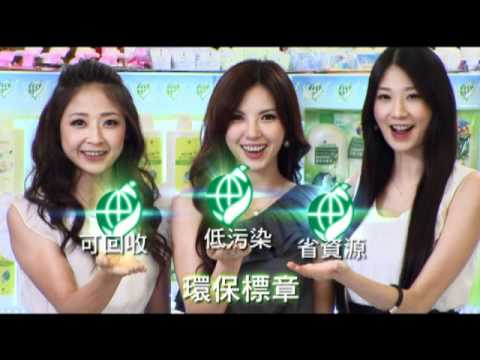 環保產品線上採購網 (www.buygreentw.net)
To further increase public awareness on green products and to make it easier for consumers to buy green products, the EPA set up an e-commerce site called 環保產品線上採購網 or www.buygreentw.net. Retailers can sell their green products certified with the Green Mark label on the site, while consumers can choose from a wide range of different Green Mark products and buy them online. Government agencies and businesses can also use the site to purchase green products to meet their green purchasing policies.
環保正妹大使 (Green Babe Ambassador)
The site also uses social media to promote awareness on green products such as through their Facebook page and a section called 環保正妹大使 or Green Babe Ambassador, where female bloggers post their favourite green products and their environmental activities. This is a good way to attract more young people (especially males) to the site and generate interest.
Learning from Taiwan
Other countries in Asia can learn from Taiwan in promoting green products successfully, through the use of web resources, promotional videos, e-commerce sites, Facebook pages and engaging bloggers. Perhaps Singapore could consider learning from Taiwan's experience and do more promotion for the Singapore Green Label.
Images credit: Screenshots of 綠色生活資訊網 or GreenLiving Information Platform and 環保產品線上採購網 or www.buygreentw.net
Related Content